Vehicle Importation UK to Ireland

 importing a vehicle from the UK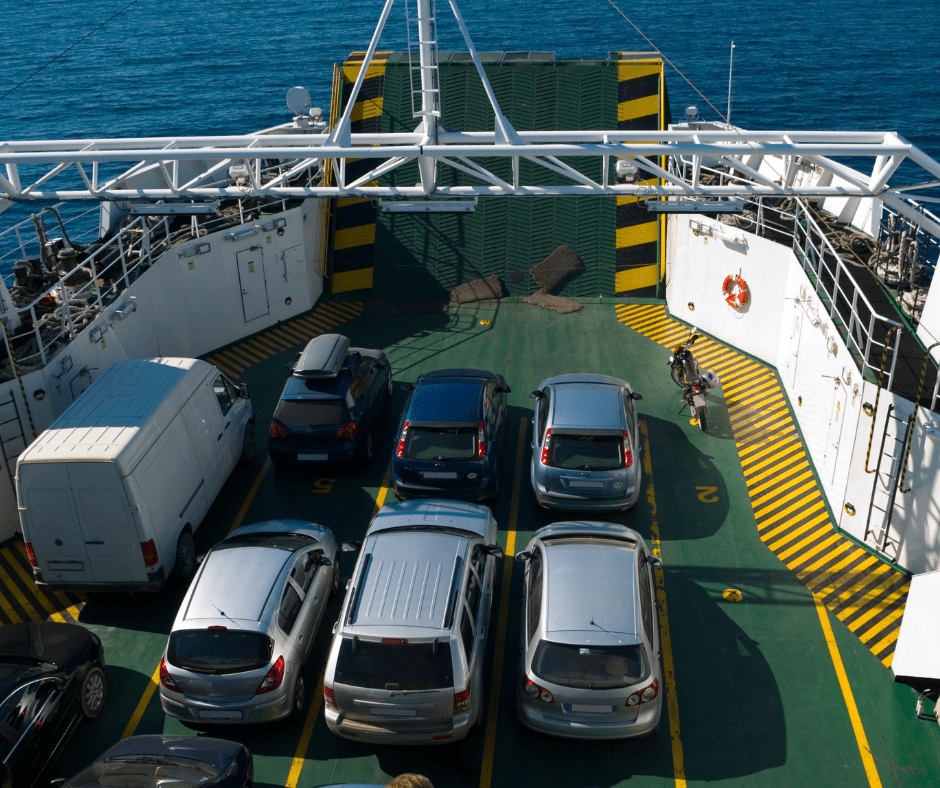 If you are considering buying or importing a vehicle from the UK to Ireland, there are several things to keep in mind. Here are some important points to consider:
Check the import fees and taxes: When importing a vehicle from the UK to Ireland, you will be required to pay import fees and taxes. These fees can include VAT, Vehicle Registration Tax (VRT), and other customs duties. It's important to research these fees and factor them into your budget before making a purchase.

Check the car's history: Before buying a car from the UK, it's important to check its history. This can be done using services like the UK's DVLA or HPI Check. You'll want to ensure that the car has not been written off, stolen, or has any outstanding finance owed on it.

Get the necessary paperwork: When importing a vehicle from the UK to Ireland, you'll need to have the appropriate paperwork in order. This can include the vehicle's logbook (V5C), the previous owner's details, and the vehicle's MOT certificate.

Arrange transportation: Once you've purchased the vehicle, you'll need to arrange for it to be transported from the UK to Ireland. This can be done using a shipping company or by driving the car across on a ferry.

Register the car in Ireland. Once the car has arrived in Ireland, you'll need to register it with the Irish authorities.  This will involve paying the relevant taxes and fees, as well as getting the car inspected to ensure it meets Irish safety and emissions standards.

Consider insurance: Finally, it's important to arrange insurance for your imported vehicle. You'll want to make sure that you have the appropriate coverage for driving in Ireland, and that your policy includes cover for any imported parts or modifications
1. VRT: Vehicle Registration Tax (VRT) is a tax that is levied on cars when they are imported into Ireland. The amount of VRT that you will have to pay depends on the age, CO2 emissions, and value of the car. You can use an online VRT calculator to estimate how much VRT you will have to pay
2. NCT: The National Car Test (NCT) is an annual test of vehicle safety and emissions that is required for all cars in Ireland. If you import a car from the UK, it will need to pass an NCT before it can be registered in Ireland. The car will also need to meet Irish emissions standards, which can be different from UK standards.
3. Insurance: When importing a car from the UK to Ireland, you'll need to arrange insurance for it. You may be able to transfer your existing UK insurance policy to cover the car in Ireland, or you may need to take out a new policy with an Irish insurer. Be sure to check what type of coverage you need and whether any modifications or imported parts are covered.
4. Brexit: Since the UK has left the European Union, there may be additional paperwork and fees involved in importing a car from the UK to Ireland. You'll need to ensure that you have all the necessary documentation, including proof of purchase and VAT receipts. It's also a good idea to check with the Irish Revenue Commissioners to see if there are any changes to the import process due to Brexit.
5. Dealer vs private seller: When buying a car from the UK, you can either buy from a dealer or from a private seller. Buying from a dealer may offer some added protections, such as a warranty or finance options, but it may also be more expensive. Buying from a private seller may be cheaper, but you'll need to do your due diligence to ensure that the car is in good condition and has a clear history
If you are a second-hand motor trader, a bus company, or you are an individual we have the solution for your customs clearance.
At ICLS we can guide you through the complexities of customs clearance and help you to navigate the fundamentals of customs clearance and provide your with the correct documentation required to register your vehicle with the VRT Office.
We also give guidance on potential reliefs from customs duties your may be eligible for.
When importing vehicles from overseas it can be problematic which may lead to high costs when crossing borders.
Here at ICLS, we take you trough all necessary steps to make sure your paperwork is fully compliant, leaving you to focus on your core business
Importing a Motorcycle into Ireland
What is the correct VRT registration process?
A vehicle imported into the State must be presented for registration at an NCTS Centre. The appointment to register at the NCTS Centre must be made within 7 days of entry into the State, and the vehicle must be registered within 30 days of entry into the State. All the required documentation must be presented at the time of the appointment to register the vehicle successfully. VRT will ordinarily be charged at the time of registration, although there are reliefs and exemptions from VRT available.
VRT (Vehicle Registration Tax) rate for motorcycles in Ireland is calculated based on several factors, including engine size, CO2 emissions, age of the motorcycle, and its market value. You can check the current VRT rates on the Revenue Commissioners website or consult with us your customs clearance agent for the most up-to-date information.  
A Certificate of Conformity (CoC) must be on the Revenue system before a new vehicle can be registered. When you are purchasing a new vehicle abroad you MUST get the CoC, either in paper or electronic form, from the seller. It is advisable that you check in advance that the seller has a CoC and the other mandatory documentation available. You will not be able to register your vehicle if you do not have the CoC or other mandatory documentation.
4 Steps to Importing a Tractor to Ireland
To import a tractor from the UK to Ireland, you will need to follow a 4 step process to get it registered for the road in Ireland. The steps are:
Pay Vehicle Registration Tax (VRT) (unless you are exempt)
Get new vehicle registration plates.
Get motor insurance.
Get your imported tractor registered in Ireland.
Importing a tractor into Ireland involves following certain procedures and complying with customs regulations. Here is a general overview of the process:
Research and Preparation:

Determine the specific requirements and regulations for importing tractors into Ireland. Contact the Irish Revenue Customs service or visit their website for up-to-date information.
Ensure that the tractor you intend to import complies with the necessary standards and regulations, such as emissions, safety, and noise regulations.

Documentation:

Obtain the necessary documentation, including the original purchase invoice or sales contract, proving ownership and value of the tractor.
Check if any specific documents are required by Irish customs, such as a certificate of origin, bill of lading, or packing list.
Ensure you have a valid form of identification, such as a passport or driver's license.

Customs Procedures:

Declare the import to the Irish Revenue Customs service. This can usually be done electronically through the Automated Entry Processing (AEP) system.
Pay any applicable customs duties, value-added tax (VAT), or other taxes and fees associated with the import. The amount payable depends on the value, type, and origin of the tractor.
Provide accurate and detailed information about the tractor, including its make, model, year of manufacture, and serial number.

Compliance and Inspections:

Ensure that the tractor meets the necessary safety and environmental standards. If modifications or adjustments are required, make sure they are completed before importing.
Arrange for any necessary inspections or certifications to demonstrate compliance with Irish regulations. This may include roadworthiness tests, emissions testing, or other specific requirements.

Transport and Delivery:

Coordinate the transportation of the tractor to Ireland. This can be done through a shipping company or transport agent experienced in handling imports.
Provide the necessary shipping documents to the transport company, such as the bill of lading or airway bill.
Ensure that the tractor is securely packaged and prepared for transport to avoid any damage during transit.

Customs Clearance and Collection:

Once the tractor arrives in Ireland, it will go through customs clearance procedures at the port of entry.
Provide all the required documentation to the customs authorities, including the import declaration, invoices, and any additional certificates or permits.
Pay any outstanding duties, taxes, or fees to release the tractor from customs control.
Arrange for the collection or delivery of the tractor to its intended destination in Ireland.
It's important to note that import regulations and procedures can change over time, so it's always advisable to consult with the Irish Revenue Customs Service or a qualified customs agent for the most up-to-date and accurate information regarding importing a tractor into Ireland.
Our Customs Clearance Service acknowledges that seamless information exchange among customers, agents, tax authorities, and freight companies is crucial. That's why we prioritize clear, timely, and accurate communication channels. We have a team of dedicated Customs Brokers available round the clock to provide you with top-notch service.
Maximize the potential of technology to simplify your interaction with Revenue for customs. With our direct access and comprehensive understanding of the multitude of electronic systems required, we ensure seamless online connectivity with Customs on a 24/7 basis. Let us handle the technical details, so you can focus on your business.
We leverage our expertise to provide efficient and speedy customs compliance services to our clients. Our team serves as a dependable source of information and can furnish you with all the necessary facts on every aspect of customs matters. You can trust us to ensure your customs activities are in line with regulations while delivering a seamless experience.
The services we offer encompass all aspects of documentation related to Customs Clearance, as well as Import and Export Services to and from Ireland. We aim to provide you with a single point of contact for customs clearance, regardless of the number of shippers involved. Streamlined documentation process, make it a more efficient process.
Transform the way you work with technology by gaining direct access and a comprehensive understanding of the multitude of electronic systems necessary for seamless interaction with Revenue for customs purposes. With our online presence available round the clock, we enable you to stay connected with Customs at all times.
At Independent Customs & Logistics Services we understand that Customs Brokerage can be extremely complex. That's why we utilise our expertise to ensure that all of your customs activities are compliant. We are a reliable and knowledgeable source of information and can provide you with the necessary facts on all aspects of customs matters.