FREIGHT-Forwarding SOLUTIONS
Freight Forwarding & Logistics Agent
BY BUILDING IN-HOUSE SOLUTIONS AND STRATEGIC ALLIANCES, WE BUILD PARTNERSHIPS WITH OUR CUSTOMERS
Independent Customs & Logistics offers professional independent Freight Forwarding services that are tailored to meet the needs of our customers. Our routing options are designed to be efficient and take into consideration cost, lead time, urgency, or a combination of all three together.
Our experienced and specialised team handles all types of international trade documentation, from simple EU shipments to complex ones involving Sight Drafts, Letters of Credit, Multi Form Bill's of Lading, and Embassy authorised original documents. Our customers rely on us for accurate advice to ensure the timely delivery of their shipments.
Our company has been providing Customs Clearance services for more than 30 years, serving clients throughout Ireland, Northern Ireland, and Great Britain.
Our expertise includes providing advice, preparing, and presenting Customs Clearance documentation to ensure that your goods can quickly and efficiently move through the Customs process.
We offer a comprehensive Customs service for goods arriving or departing by Land, Sea, and Air, catering to businesses of all sizes.
Our commitment to exemplary customer service ensures that our clients receive professional handling of their Customs Clearance documentation, which is promptly returned to the appropriate Revenue authority.
ICLS is your trusted customs clearance & freight forwarding agent
It's important for companies to take responsibility for their impact on the environment and consider sustainable options when it comes to transportation. Using smaller vehicles and optimizing loads can greatly reduce carbon emissions, and it's good to see that your providers are taking steps in that direction. 
Pan European Groupage or Full Load Service that we offer
Pan-European loads refer to freight shipments that involve the transportation of goods across multiple countries in Europe. These loads typically require the coordination of multiple carriers and the use of various modes of transportation, such as road, rail, sea, and air.
Pan-European loads are often more complex and require more logistical planning than domestic shipments, as they involve crossing international borders and complying with varying regulations and customs requirements in different countries. Additionally, these types of shipments often require specialized equipment and handling to accommodate the unique characteristics of the goods being transported.
The term "pan-European load" is commonly used in the freight and logistics industry to refer to shipments that involve multiple countries in the European Union (EU) and European Free Trade Association (EFTA), as well as other neighbouring countries outside of these groups, such as Russia, Turkey, and Ukraine.
Overall, pan-European loads play a vital role in facilitating trade and commerce between different countries in Europe and require careful planning and coordination to ensure that the goods are transported safely, efficiently, and cost-effective. 
Full load service freight, also known as full truckload (FTL) service, refers to a type of shipping service where a single customer's freight occupies the entire space of a trailer or container. This means that the shipment is not shared with any other customers, and it is transported directly from the point of origin to the destination without any intermediate stops.
Full load service freight is typically used for larger shipments that require the entire space of a trailer or container, and it can be more cost-effective than other shipping methods for such shipments. Additionally, FTL shipping provides greater security for the freight since it is not mixed with other shipments, and it can often be delivered faster than other types of shipping services.
Independent Customs & Logistics Services has been a trusted provider of Freight Forwarding services to clients for more than 30 years. We have extensive experience in coordinating shipments for individuals and companies, ensuring that their goods are delivered safely and efficiently from the manufacturer to the final point of distribution. Our focus on delivering optimal solutions for the international transportation of goods has enabled our clients to save time and money, allowing them to focus on their core business operations while leaving the logistics to us.
Air freight is the transportation of goods via aircraft. It is a fast and reliable method of shipping that is used to move a wide range of products, including perishable items, electronics, and industrial equipment. Air freight offers several benefits, such as speed, security, and global reach, making it ideal for businesses that need to move goods quickly across long distances. The process involves careful planning and coordination to ensure that shipments are handled efficiently and reach their destination on time. Air freight is a vital part of global commerce, connecting businesses and consumers around the world.
As a complex process, sea freight involves several steps such as booking cargo space, loading and securing the cargo, transportation to the port, and unloading at the destination port. Transit time for sea freight depends on factors like distance, the ports of departure and arrival, and the shipping route. At ICLS, we provide tailored solutions that cater to the unique needs of your business. With our expertise, we offer customized services that ensure efficient and cost-effective shipping while also reducing the risk of any potential losses. Trust us to provide the best sea freight solutions that meet your specific needs.
At Independent Customs & Logistics Services, we specialise in the preparation and presentation of export documents for customs clearance, with a focus on facilitating the export of goods from Ireland. Our team of experts ensures compliance with Irish Revenue and the customs authorities in the destination country, examining all necessary paperwork to ensure seamless export operations. We prioritise a reliable and efficient service to gain the trust of our clients across Ireland, who depend on us to prepare and present their customs paperwork accurately and efficiently.
Independent Customs & Logistics Services takes pride in being an essential member of your team. Our aim is to gain a thorough understanding of your business to provide tailored customs solutions that cater to your individual requirements. We specialize in a variety of services related to international trade, such as customs clearance, freight forwarding, and export document preparation. With our proficiency and experience, you can rely on us to simplify your shipping procedures and minimize any possible complications. Let us assist you in achieving your business goals with our exceptional services.
At ICLS, we pride ourselves on being more than just a regular service provider. We see ourselves as an indispensable part of your team, working closely with you to provide customs services tailored to your specific business requirements. Our expertise in international trade enables us to focus on delivering a range of services, including Customs Clearance, Export Document Preparation, and Freight Forwarding. With our assistance, you can simplify your shipping process and eliminate any associated difficulties. Trust us to handle the complexities of customs regulations while you concentrate on growing your business.
Have any questions? We are always open to talking about your business, new projects, and how we can help you.
we exceed your expectations
No matter what your consignment, whether a few pallets, a single shipment, or full loads every week, we have tailor-made solutions to handle your consignment. We supply transport solutions globally. Along with our experience and our  team of specialists, we will ensure your cargo will be delivered on time every time We handle groupage shipments, full load truck and less than load truck shipments. We cover a range of Incoterms and through our comprehensive network, we are particularly skilled in delivering cargo from point A to point B worldwide.
At ICLS we are equipped and ready to move your shipments by air, road, rail or across the ocean by way of our global networks and strategic partners.
We promise to deliver your shipments as safely and efficiently as possible, we offer a wide range of freight solutions to meet any business need. We also offer a variety of time-sensitive delivery services such as on demand deliveries and guaranteed delivery windows.
We ship internationally as well as locally, Ireland & UK markets, we provide an expert customs brokerage service, from import or export compliance to International Air Freight Services, we at ICLS support your shipping needs or requirements.
At ICLS we can suggest to you a wide range of specialised delivery services to meet your individual needs or requirements, we will make certain that whatever you shipping specifications may be we will get it there on time every time.
With our superior service, you can expect your shipments to arrive on time and intact.
At ICLS we will help to enhance the strong relationship you have with your customers by protecting your reputation and avoiding costly fines, chargebacks, lost sales and lost customers.
Contact us today to find out we can find the right solution for your business Contact
Freight forwarding is a logistical service that involves the transportation of goods from one location to another through various modes of transportation, such as shipping, air, road, and rail.
The primary goal of freight forwarding is to optimise the shipping process to ensure that goods are delivered to their destination in the most efficient and cost-effective manner possible.
In Ireland, Independent Customs & Logistics Services specialise in freight forwarding.Our company provides comprehensive shipping solutions, including managing customs clearance, documentation.
We also have expertise in navigating the complexities of shipping regulations and customs procedures to ensure that goods are shipped smoothly and efficiently.
As a freight forwarding company we work closely with shippers and carriers to coordinate the movement of goods from origin to destination.
We negotiate shipping rates, arrange for transportation, and oversee the entire shipping process from start to finish.
Overall, freight forwarding plays a critical role in international trade and commerce, facilitating the movement of goods across borders and helping businesses to expand their reach and grow their customer base.
By working with a reliable and experienced freight forwarding company, businesses can optimise their shipping processes and ensure that their goods are delivered on time and in good condition.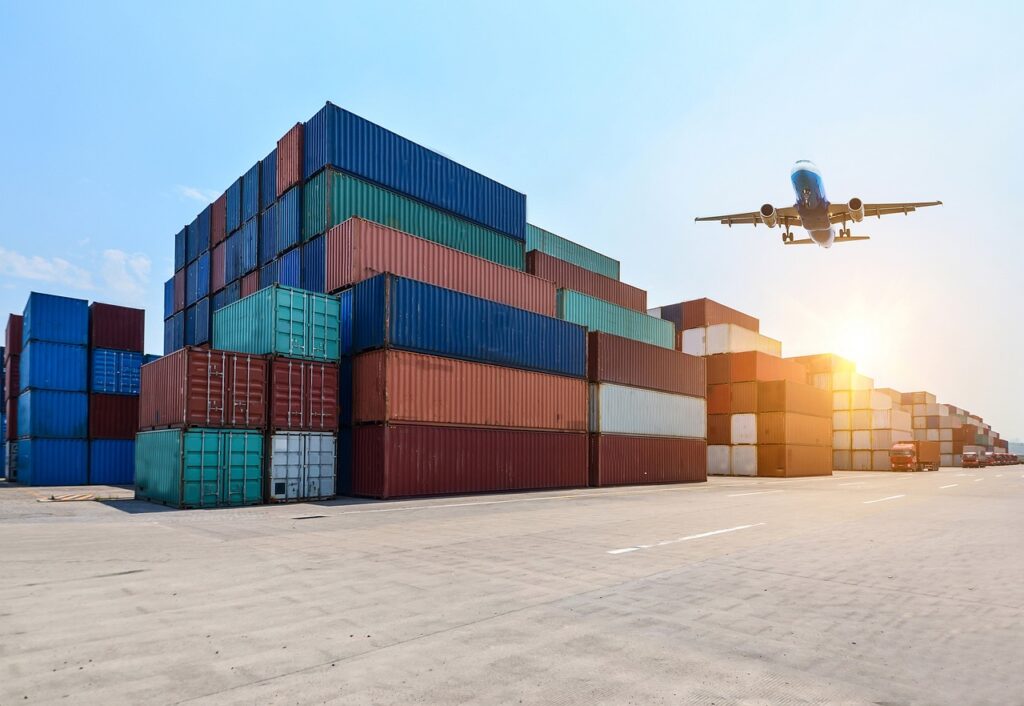 You benefit with our knowledge and management of your cargo, including collection, best route planning, delivery to it's destination and necessary inventory, security and policy documentation requirements.
With an established Freight Forwarder, and our expertise we manage your cargo, including collection, best route planning, delivery to it's destination and necessary inventory, security and policy documentation requirements and customs clearance. We work closely with you and your clients, ensuring we operate easily to meet your delivery deadlines.
If you are looking for a transport and logistics provider to manage the movement of your cargo and/or give advice on the import and export of goods throughout Europe, we can provide you with a range of services.
Here in ICLS we pride ourselves on the dedication of our fully trained team to provide a comprehensive freight support services, including providing all information which gives you  better understanding of freight considerations, implications and required documentation relating all types of cargo, customs, VAT and country specific restrictions.
Your cargo and your shipments matter to us.